IQ Foundry is an interactive studio that produces engaging experiences on the web, on mobile, and in the real world.
We are listeners, planners, designers, and developers.
We turn ideas into solutions that contribute directly to the bottom lines of our partners, who are companies and agencies of all sizes, all over the world. Whether you are a startup, small business, or a fortune 500 enterprise, we know how to ask the right questions to make sure that we are providing the solutions you need. And at the end of the day we are fantastic finishers, making sure that nothing falls through the cracks.
We strive to approach every decision and recommendation as if your business or clients were our own. You can count on us 24 hours a day when that's what it takes, but we do our best to set reasonable expectations and deliver on our promises with a minimum of fuss.
We are here to help you succeed.
Our Process
We listen, we strategize. We design, we build. Our process has been refined over a decade of experience working in this industry and taking notice of solutions that have delivered results.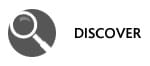 By listening we gain a deeper understanding of you, your customers, and your goals. Working in collaboration, we develop a shared strategy with which we can measure our results.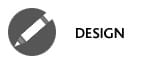 Once we know where we are headed, ideas hit the canvas and begin to take form. Ideas become wireframes, and wireframes become fully fleshed out design implementations ready to be built.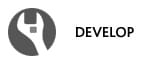 With a great architecture and design direction in hand, our development team begins to put all the details together.
The result becomes a rock solid, intuitive, meaningful experience.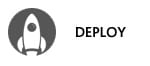 Right when you need it, we hit the ground running to deploy and bring your ideas to the marketplace. As you grow, we help you react by offering strategy and support.
Capabilities
While web and mobile make up most of our portfolio, we do a lot of work that ends up in the real world. We are no stranger to the trade show floor, sports arenas, or retail displays. Our capabilities here represent our areas of expertise, but don't let that limit your imagination. We're comfortable working anywhere that is interactive.
Core Services
Design
Web Design
Interface Design
Mobile Applications
Motion Graphics
Video

Development
Web Development
Mobile Applications
Product Configurator
Commerce

Branding
Logo
Print
Identity

Technology
Flash / Actionscript
iPhone / iPad
Android
PHP
ASP .NET
SQL
JavaScript
HTML 5
3D/CGI
jQuery
Zen Cart
Playflow Pro
This is the tip of a very large iceberg. If you need it, we can make it happen.
Clients
Our Leaders
Paul Ester
Creative Director / Principal
As creative director, Paul works to craft core strategies and ensures that they remain the focus throughought the design and development process.
The non-visual side of his creativity brings life to our work in the form of sound and music. We couldn't ask for a more flexible and enthusiastic creative mind.
Scott Ruttencutter
Founder / Interactive Director
As a creative strategist, Scott is out on the front lines helping our clients identify opportunities to connect with their audience in meaningful ways.
Between strategy sessions you will find him getting his hands dirty pouring over the technologies that we will be working with next--before anybody else.